It's all about startups
Our Thoughts From Latitude59
---
Latitude59 is the flagship startup and tech event in Estonia, the world's first digital society. Demos. Pitches. Matchmaking. Parties. It's the place to be for people who are serious about startups, investing, and the future of governance. It's also a great place to get inspired and find new ideas.
Like every year, many of our team members attended the event. Here are some of our main takeaways from Latitude59 this year.
Priit Salumaa, CoFounder of Mooncascade and Latitude59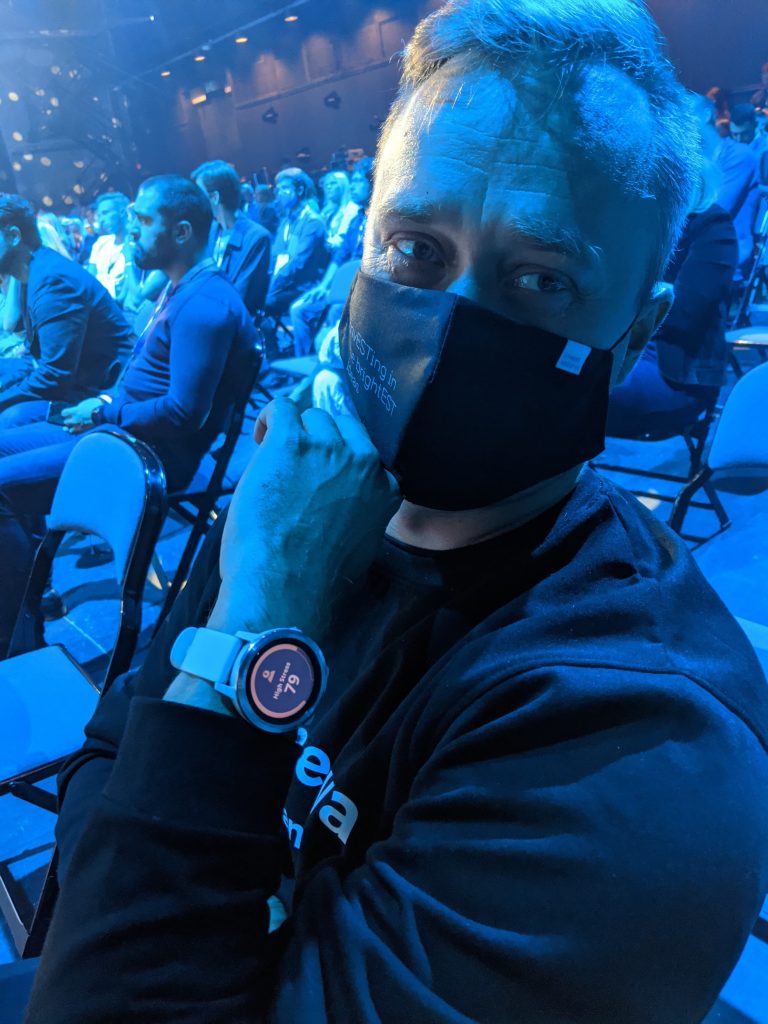 One of the best talks I saw was Mikko Teerenhovi's talk about full-stack products and magical experiences. Mikko's words were a little self-evident, but the kind of self-evidence that comes from long experience in product management. He was co-founder and VP of product and design at Holvi, one of the first neo-banks for SMEs, and is currently building a completely new form of entrepreneurship as the chief product officer at Xolo.
His main points at Latitude59 were as follows: everything is a service, and to provide a truly magical experience to your users, you would have to control the product's entire stack (value chain and technology)—not doing this might actually make your product, or at least it's magic, impossible to realize. Also, to offer a magical product to your users, you couldn't just build one. You'd have to sell the value you had created, you'd have to build trust and establish meaningful relationships with your customers.
Another interesting fireside chat from this year's edition of Latitude59 involved the most inspiring engineer I've ever personally worked with: co-founder and CTO of Starship and co-founder of Skype Ahti Heinla. He is a remarkable role model as an engineering lead—super talented and modest, demanding yet supportive. His main point was that egos aren't usually a problem among engineers—engineering is too based in hard evidence, meaning that opinions matter far less than facts and proof in this field. But at the same time, recognition and praise are hugely important for motivation, because engineers still have egos. Engineers do their best work when they really want to do the tasks ahead. He had many other ideas and thoughts—simple, logical, and again kind of self-evident, but like Mikko's words, still wise.
Anu Einberg, CEO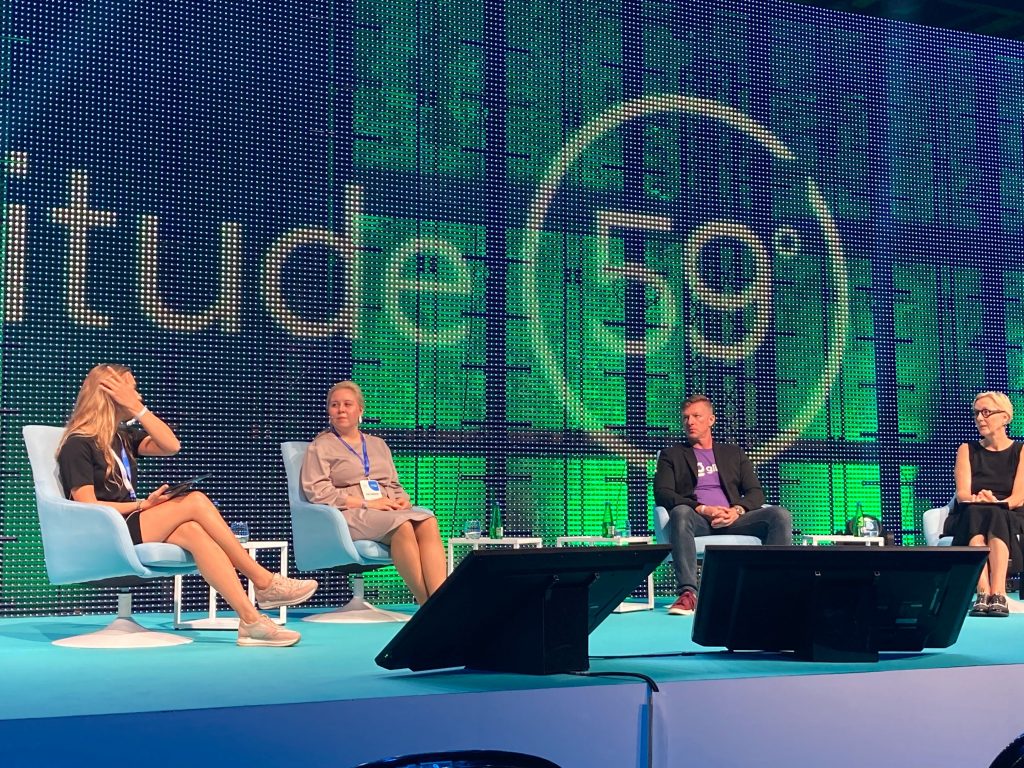 Latitude59 is a startup-focused event and one of the most interesting things about it is hearing the founder stories it showcases. 
When thinking about startups, the "fail fast" attitude tends to be referred to too often. Kristjan Maruste from Co-Module challenged this attitude Telling his audience at Latitude59 that yes, you will experience failure with many ideas – but instead of failing fast or becoming fixated on only one idea, it's more important not to give up. Learn from the experience, and find a way that works and creates value from your starting point. 
Helmuts Bems from Sonarworks showed those at Latitude59 just how important it is to stay close to the end user. He told a story about how he found potential customers for his audio software along a random road in L.A. If a location gives you access to a lot of people with the background you're interested in, you're more likely to just bump into the right people for your project. This is something that will never happen if a startup founder is far away from their end users. 
Kadri Tuisk from Clanbeat took time at Latitude59 to tell a personal story, about how following unexpected paths in life can truly make us stronger. She explained how her career in the fashion industry helped her grow as a future entrepreneur, and how personal family trauma helped her reprioritize what mattered most to her. Through these diverse experiences, she developed a seasoned skill set and founded her startup Clanbeat, which offers growth and well-being solutions for schools. 
Greta Pudan, Business Lead for Startups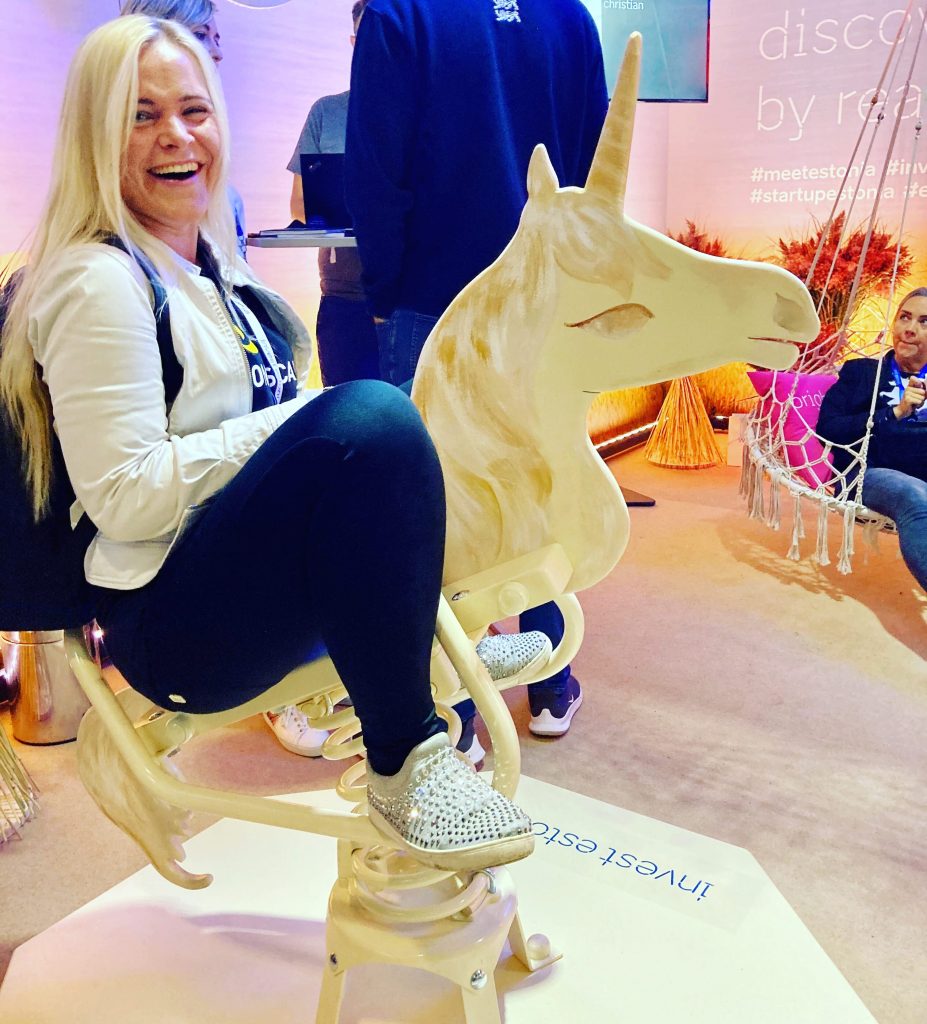 In Latitude59's opening discussion about founders, philanthropy, and the state, Rainer Sternfeld smartly pointed out that Estonia looks up to the U.S. in terms of innovation, resourcefulness, and creativity, but not necessarily in terms of governance. 
Kersti Kaljulaid, President of Estonia, also noted that philanthropy shouldn't only be measured in monetary value, pointing out to Latitude59's attendees that there are many different ways to contribute to good causes. An example of this is when Estonia regained independence in 1991, with citizens from all over the country helping develop the state's processes by contributing their own personal time to come up with new solutions in a context of scarce budgetary resources.
They both agreed that tax incentives for increasing philanthropy, which work for big countries like the U.S., might not work well for a small country like Estonia. This is because we don't have as big a big pool of charities to choose from, and not as many layers to go through. People are closer to those in need and act accordingly.
Some thoughts from Latitude59's founder stories, about what helps startups thrive:
🚀 Taavi Tamkivi from Salv highlighted the importance of having a good starting point. In other words, you need to have some hype around your business idea and be able to use it to build momentum. 
Of course this will create more competition, as everyone will want to enter the market you're aiming for, but it will also generate higher interest from the investor side. We've all heard of buzzwords like FinTech, AI, cybersecurity, and crypto, right!?

🚀 Almost every startup founder will point out that the key to success is an endless drive to carry out your mission. There will be (many) lessons learned, including some you'll need to learn along the way. As the Estonian saying goes: fall down seven times, get up eight.

🚀 Kalev Kärpuk from Adact advised the Latitude59 audience to hire the best people possible, people wiser than you whose abilities you can trust in. 
Nowadays it's difficult to achieve anything with a one-man-show. It's much better for co-founders to implement processes together and support one another. Karl Johan Vallner from Brainbase added that an optimal number of co-founders is three—above that things might get messy.
Taavi Must quoted Y Combinator, saying that each startup should have an optimist, a pessimist, and an engineer to start with.
Having diverse teams will create the kind of synergy that's impossible to achieve alone. Different personalities will always approach a given problem from different angles, and a diverse skill set will help your team build a better working business model.

🚀 As Riina Einberg from Veriff wisely pointed out during Latitude59, it's important to get your finances right, whether you're thinking about cutting costs or fundraising for your next round.
Startups are always in survival mode until they have runway left, so every occasion to save on costs or grow their business is key.
Many founders present at Latitude59 also pointed out that it's easier to pivot in the early stages of a business. They advised new founders not to include investors too early (if possible) and to do their market validation properly, as this usually helps point them in the right direction and find their market fit.
Ahti Heinla represented Starship Technologies at Latitude59, and concluded that the biggest problems startups face aren't engineering problems but people problems.
Too often it's a lack of communication and clarity that creates problems for other parts of a business.
He also shared with his Latitude59 audience an opinion about how to tell if someone is a good fit for a specific role within a company. His approach? Let them try it out. There's no surefire way to know beforehand.
Overall it seemed that there were two main ways of looking at the pandemic: as an opportunity to innovate or as an obligation to stay in survival mode. Choose your side wisely.
Maarja Värav, Business Lead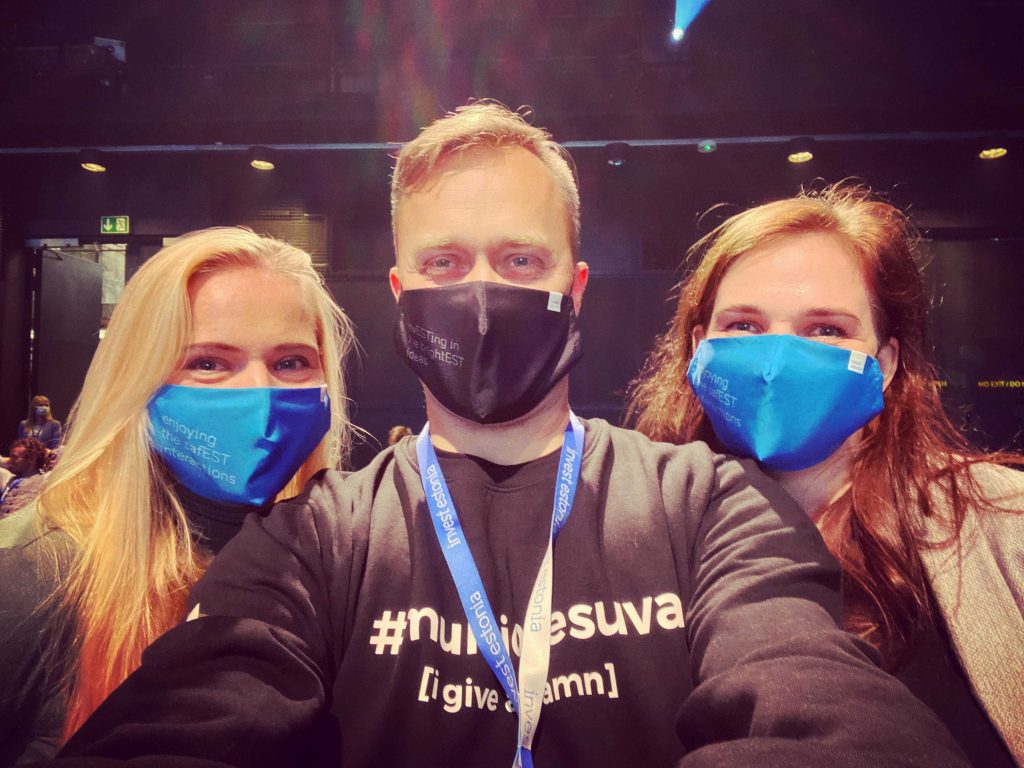 At Latitude59, Vicky Brock beautifully stated that "there's more to a startup than raising money, being really good at pitching, and having a great idea." Her main argument was this: if you don't have that moment where a customer goes "I need this product. I need it so much that I'm willing to spend my own money on it even if my darned financial director doesn't let me renew the contract," then you don't have a product-market fit. It's great to get input about decision-making from your investors, your board, and the entrepreneurial ecosystem. But your number one concern should be prioritizing your daily interactions with your customers. Customers will give you real insight into how to deliver something meaningful and take your product from good to great.  
But how can a startup in its early stages find its product-market fit? From a technical point of view, it is possible to set up a strategy to meet this goal. The magic lies in two words: quick iterations. Basically, you need to optimize for time to market.
Karl Johan Vallner also spoke at Latitude59, highlighting four points that can help early stage startups deliver a faster time to market. His first point was that if you concentrate on building the "perfect" product at an early stage, you may still have to pivot in two to three months' time. So, cut larger tasks into smaller parts instead of designing one huge task that will take three months to develop. This way you can pivot on the go and you do not need to discard everything you did for the past weeks.
Secondly, use outsourced vendors for non-proprietary features if you have to. In the early stages of a startup, you can save a lot of money by outsourcing some of the generic features that are necessary for the product but not the product's core. This will buy you time to move forward with development and help you avoid spending your much-needed runway on developing nice-to-have features. But there's a disclaimer here: if you want to control every aspect of your customers' experience within the product, you'll need to go full-stack with it at some point.
Thirdly, think about your data. Data tends to change less frequently than the code above it. When you think your data architecture through and maintain good data hygiene, you can more easily iterate your code on top of it.
Last but not least: from an early-stage startup perspective, some tech debt can be good debt. When you're on the lookout for a great product-market fit, the components inside your product that eventually stick will change based on your customer feedback. Build your features in a functional way, analyze which components your users love and why, and then start polishing them.
Want to get inspired too?
Having a pair of fresh eyes and a set of experienced hands always works wonders. Whether it's software development, product-related questions, or user experience, Mooncascade can help you take your product where you want it to be: in the hands of customers who will love it.

---