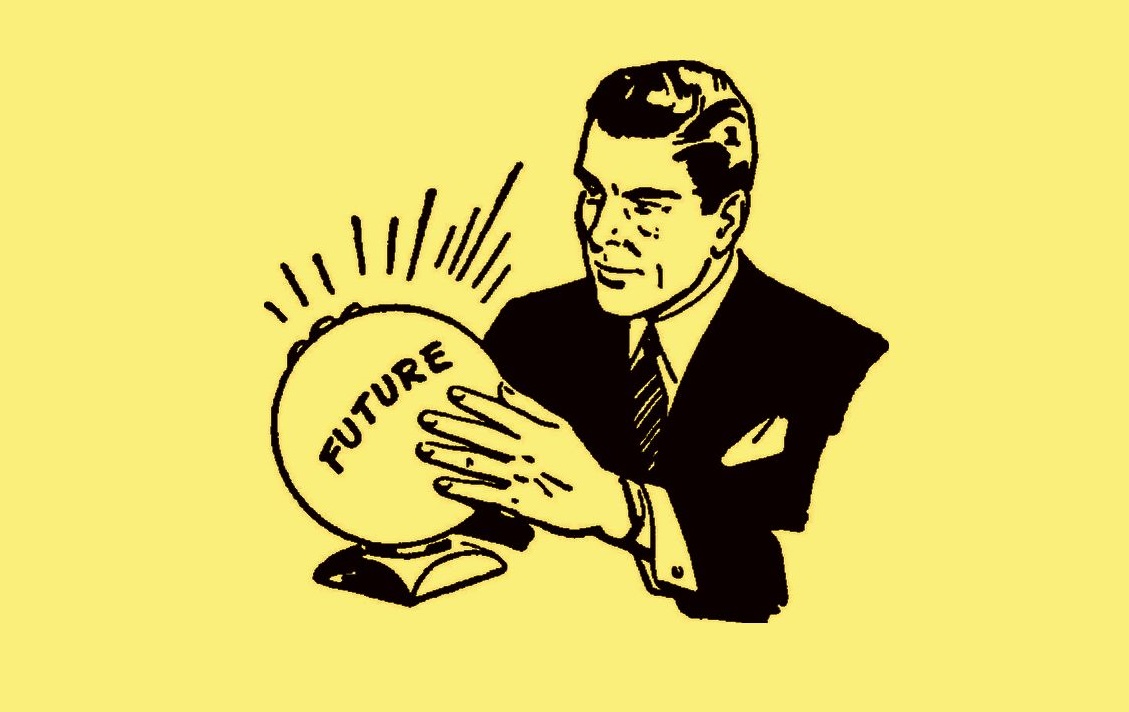 MWC (formerly the Mobile World Congress) is an annual event that brings together the biggest names in the mobile industry. It's often used as a platform for announcing new technologies and devices. While announcements for mobile phones often steal the show (at this year's edition in Barcelona, there was a frenzy over foldable phones), MWC also plays host to a range of other launches, like Google announcing the second stable version of Flutter, their mobile application development SDK.
As we love mobile apps here at Mooncascade, Flutter was definitely something to get excited about. But that wasn't the only reason software development vendors were attending the event. MWC also provides big opportunities: with so many tech giants making announcements at once, and an attendance of 2,400+ exhibitors and over 100,000 guests, it's a great environment for connecting with businesses who might be interested in outsourcing software development and building exciting partnerships across the world.
Outsourcing software development to Estonia: why do it?
At MWC 2019, Mooncascade was part of the Enterprise Estonia pavilion. We Estonians like to think our e-government and IT sector are world famous. But the truth is that a telecom operator from Togo who visited our booth knew nothing about our tiny country's impressive record in innovation, although they were considering offshoring their software development to Eastern Europe. As you may know, Estonia's prices are on the high end for the region, with Ukraine and Belarus offering hourly wages almost twice as low as ours. So the question was: why Estonia?

High standards, competitive prices
My first answer is that it's a great cultural match for businesses looking to shine in today's global economy. Being the northernmost country in the Baltics, Estonia has developed a Nordic attitude to being on time, transparency, and negotiation. The consensus-seeking decision-making process commonly used by the Swedes and the procedural rigor of the Germans are qualities that become harder to find the further south you go in Eastern Europe. A Swiss telecom company we talked to at MWC described the difficulties they had working with their Slavic partners as follows: "It's impossible to properly onboard them to our Scaled Agile Framework. I feel like I have no idea what they are doing."
If struggles like these are familiar to you, Estonia could be a great place to outsource: the prices are lower than what you'd find in Scandinavian and Western countries but the quality of service is the same.

Talent with a global reputation
My second answer has to do with a common reason why companies outsource: a lack of local talent. Great software developers know they're a prized asset for any company, so they're often picky about who they choose to work for. It's hard to hire a senior developer quickly, especially if you go for a rare skill set like data science.
The biggest surprise at this year's MWC came to me from an Indian startup that was planning to incorporate Machine Learning into its product. When they said they were interested in Mooncascade, I couldn't help but blurt out: "But you're from India! Indian high-end specialists would be three times cheaper. Why would you consider Mooncascade?" He explained that it wasn't about the money. Though India has plenty of developers, he felt that data science skills were so rare in his market that he needed to look elsewhere.
Estonia is a global frontrunner in the market for highly skilled engineers working with complex technologies. The startup founder I was speaking to told me that integrating an AI framework into his product would truly set it apart from the competition, which is why he was interested in working with us. And he was willing to pay more for the quality of service we would provide, even if it meant spending more than he would in India.
Why work with Mooncascade?
This was another question I got asked often. There are plenty of software development companies out there. Hell, even our Estonian pavilion featured a couple of our competitors—so we couldn't only use the Estonian argument talking about outsourcing to Mooncascade. Luckily, we all had different focus, so there were no dirty looks given when seeing someone else talk to a prospective customer.
The simple answer is that Mooncascade stands out from the competition because of our product-oriented mindset. We don't forget that code, no matter how well-written it may be, makes up a product. And products need to have business value. Plus, we love making an impact, so we often try out new, innovative approaches with our customers to help them find the best product/market fit possible.

From startups to corporations, we put the product first.
Our customers range from startups to corporations. UK Fintech disruptors TransferWise and Monese both built the first versions of their products with us. Working with us early on helped them start fast—hiring takes ages—and test their product before on-boarding their own team of engineers. We weren't sad to see our unicorns go. On the contrary, we loved seeing them succeed with a product we had helped build!
Larger corporations come to us with different projects. They're generally out to find new revenue streams and explore new business areas. As they don't want to divide the focus of their core teams, they come to us. Swedish telecom operator Tele2, for example, wanted to see what the business value for m-payments was. So we built an app for mobile payments at partnering restaurants. For the user's convenience, the bill for the food was added to their monthly Tele2 invoice. It turned out that user experience didn't improve drastically enough for diners and restaurants to change their habits, so the operator eventually discontinued the app. That was a great lesson we learned from working with an innovator like Tele2.
Their competitor Elisa, on the other hand—a Finnish telecom operator—found their success story. We helped Elisa brainstorm new value-added services through a series of workshops we facilitated, which eventually led them to venture head-on into the market for e-books. A bold move that no other telecom in the region has tried to this date. Plus, almost no e-book services were subscription-based before them. This exciting project, which involved creating a self-reading e-book mobile app, resulted in Elisa Raamat—the most popular e-book app in Estonia and a significant new source of revenue for Elisa.
No matter how big or small your company may be, Mooncascade is a great choice for businesses who don't just want help with software development, but help building a great product, too.
So, what else happened at MWC 2019?
Aside from the thrill of meeting future partners, MWC took me by surprise for its sheer size. I knew it was going to be big—all the numbers announced it—but I didn't see it coming that I'd need to walk ten whole minutes just to reach the seminar room from my booth. That may not be impressive to all my active readers out there, but damn, I walked over sixty-five kilometers in four days (with high heels, I might add). So I'm pretty proud of myself.
Content-wise, 5G ruled it all. I come from a telecom background, so I'd been following the hype around this fifth generation of mobile technology for years. Up until now, the commercial launches of next-generation networks have mostly been for show, as most people can't use the technology yet. But at MWC, this trend was flipped on its head—it seemed like the majority of exhibitors were sporting 5G-related taglines. It was fun to see The Verge give Qualcomm an award for Best Lie for their "5G is here" slogan. It seems like this wasn't a bad assessment, as the full roll-out of 5G is still far away, despite the announcement of 5G devices that will certainly speed up its access to consumers.
The amount of 5G signs was so big that I decided to make it a fun game for myself. I tried to take selfies with every sign I saw that had the phrase "5G" written on it. 32 selfies and 4,497 steps later, I didn't run out of 5G signs, I just ran out of time – for some reason, my team members didn't think this was a good time investment at the event. Don't tell them, but here's a small gallery of shots from my 5G challenge.
Thinking about outsourcing software development? Try Mooncascade.
Looking for a software development partner abroad can be hard, whether it's for cultural reasons or because you're unsure of the quality you'll be getting. If you'd like to ask for advice, our Business Development team would be glad to help guide your way and make outsourcing software development easy. Don't hesitate to get in touch!