Balance, vibe, purpose
What is employee satisfaction and how can you foster it?
---
Every year, we like to ask our team a few questions to make sure the benefits we offer are in keeping with their expectations. This time around, we started things off with a survey about our company vibe, then moved onto small group workshops to get a better understanding of each person's needs. The idea was to gain insight into what matters most to our current employees and what might be attractive to any future ones.

Thinking about employee satisfaction is essential for two reasons. One, because it helps ensure our employees are happy about coming into work everyday. Two, because it's key for our company's success. As a 2019 MetLife survey shows, happy employees are more engaged, more loyal, and more impactful than their unhappy counterparts.

So what did we learn? Among other things, each workshop asked participants to look at the benefits we currently offer and rate them on a five-point scale. The results confirmed what our HR team has been thinking for a while now. Perks like top-notch equipment, competitive salaries, and free food aren't considered benefits anymore. For most people, these are basic requirements!

Instead, three highlights emerged from the list of things our staff cares most about: work-life balance, team vibe, and purpose. Let's have a closer look at all three, and see what you can do to foster them in your own workplace.

Aim for a healthy work-life balance.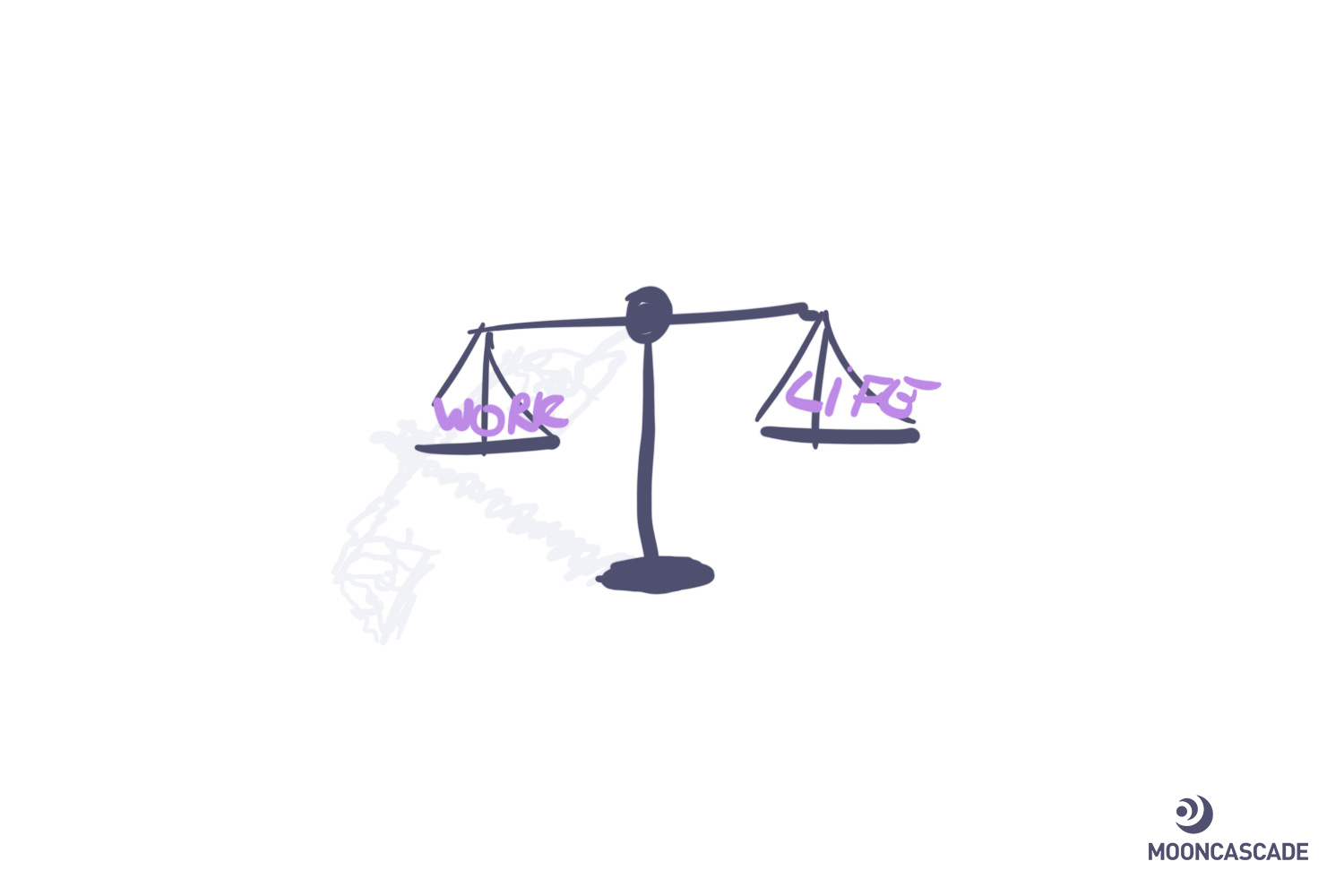 Work-life balance was the winner of our survey by far. As a recruiter, this isn't surprising. One of the most common questions I'm asked when hiring new employees is: how flexible is the company about working hours? Often, I'll speak with candidates who don't consider working 9am to 5pm to be flexible enough for their needs, for example.

Times are changing. Technology has made it increasingly easy to work anytime, any place, and employee preferences have taken note. Plus, shifting perceptions about health and happiness are contributing to many people seeing their personal time as a non-negotiable part of any work agreement. And they're right to think so, too. A recent medical study showed that long work hours make employees vulnerable to a variety of health problems ranging from sleep deprivation to hypertension and depression.

There's no formula for striking a perfect work-life balance. It always depends on the person. For example, you might have a developer who likes to come in late because they're a night owl. This isn't an issue as long as they're present for standup meetings. Or, you might have a parent who needs to stay home when their child is sick. Not a problem either—they can just work from home when necessary. It all comes down to trusting your team, being flexible about their needs, and communicating yours.

Create a great team vibe.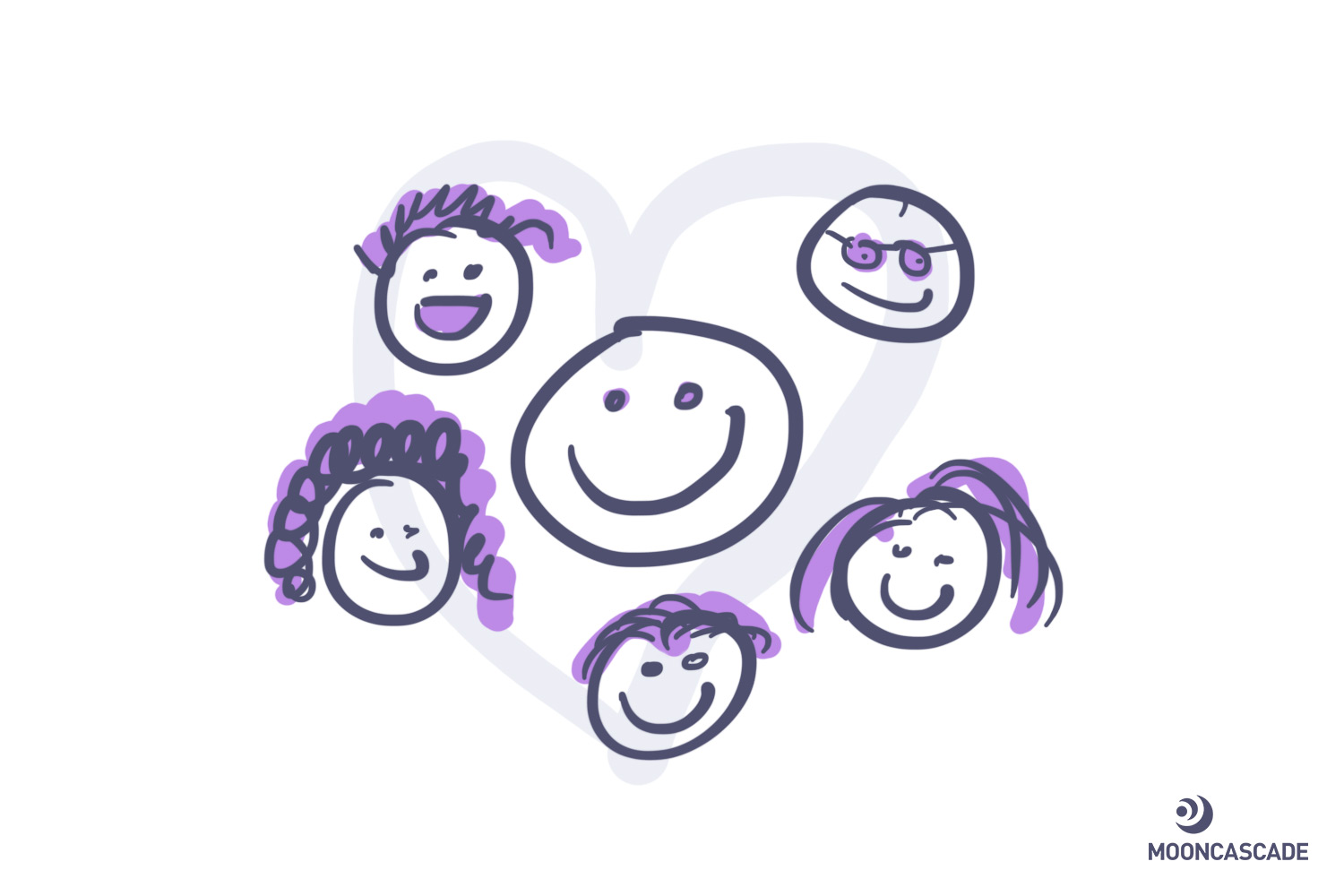 If a healthy work-life balance makes for great employers, a great team vibe makes for great places to work. Here too, this can mean different things to different people. For some, it's the feeling that you want to come into the office and spend time with your coworkers. When candidates ask me what I value at Mooncascade, I always say it's the people I work with. They're fun, open, sarcastic, and we all have each other's backs. It's perfect.

For others, team vibe might be more about office events: things like office olympics, get-togethers, lunches, movie nights, or even an activity like video games. One of our developers recently wanted to throw a Nintendo Switch Lan party for friends and coworkers, for example. So we bought him some gift cards and let the games begin.

Another way to create a great team vibe is to support initiatives that make employees feel engaged at work. One of our front-end developers, who had worked on a project whose user base included people with disabilities, felt this question should be more present in our approach. We agreed, so we helped her organize a series of talks about accessibility. Several speakers came into the office, shared their knowledge, and the entire team added a whole new way of thinking to their skillset.

The importance of employee engagement shouldn't be underestimated from a business perspective, either. No matter what form it takes, keeping your team engaged will reduce turnover and improve efficiency within your company. Many studies have shown that it'll drive revenue and increase profits, too.

Give your team a purpose.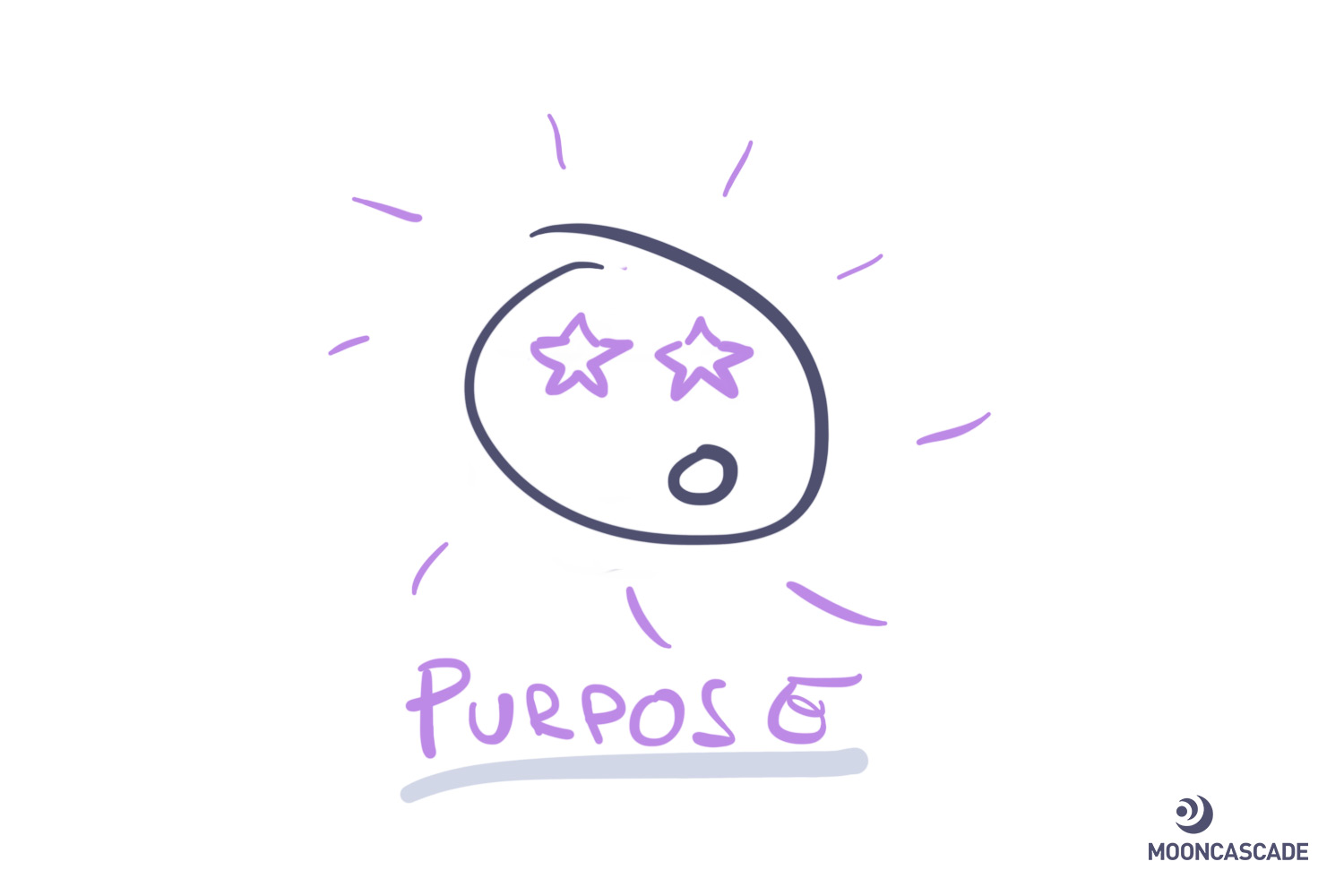 Last but not least is the work itself. It's one thing to make sure your team is satisfied with the balance and vibe surrounding their core duties. But it's just as important to make sure their time spent doing actual work gets them excited too.

In other words, your team needs a purpose. The MetLife survey quoted above shows that out of 2,500 employees interviewed, 88% of those who felt a strong sense of purpose when working were significantly more satisfied, 89% were more productive, and 82% were more successful. You guessed it: teams with a purpose make for better, brighter companies.

That said, purpose can mean different things to different people. We found that it can be broken down into two main categories: meaningful work and interesting work. Meaningful work is what gives your team a sense that they're impacting the world or changing people's lives for the better. Interesting work is more about giving your team something new to learn or the opportunity to develop new skills on the job.

If possible, keep these two things in mind at every level of your business. At Mooncascade, for example, we only work with partners whose values we share. We believe that software should enhance people's lives, not hinder them. So the goal isn't to make one part of the chain happy, but to get everyone, from the company down to the team, client, and end users benefiting from the solutions we provide. That way, everybody wins.

The secret to employee satisfaction? Flexibility and engagement.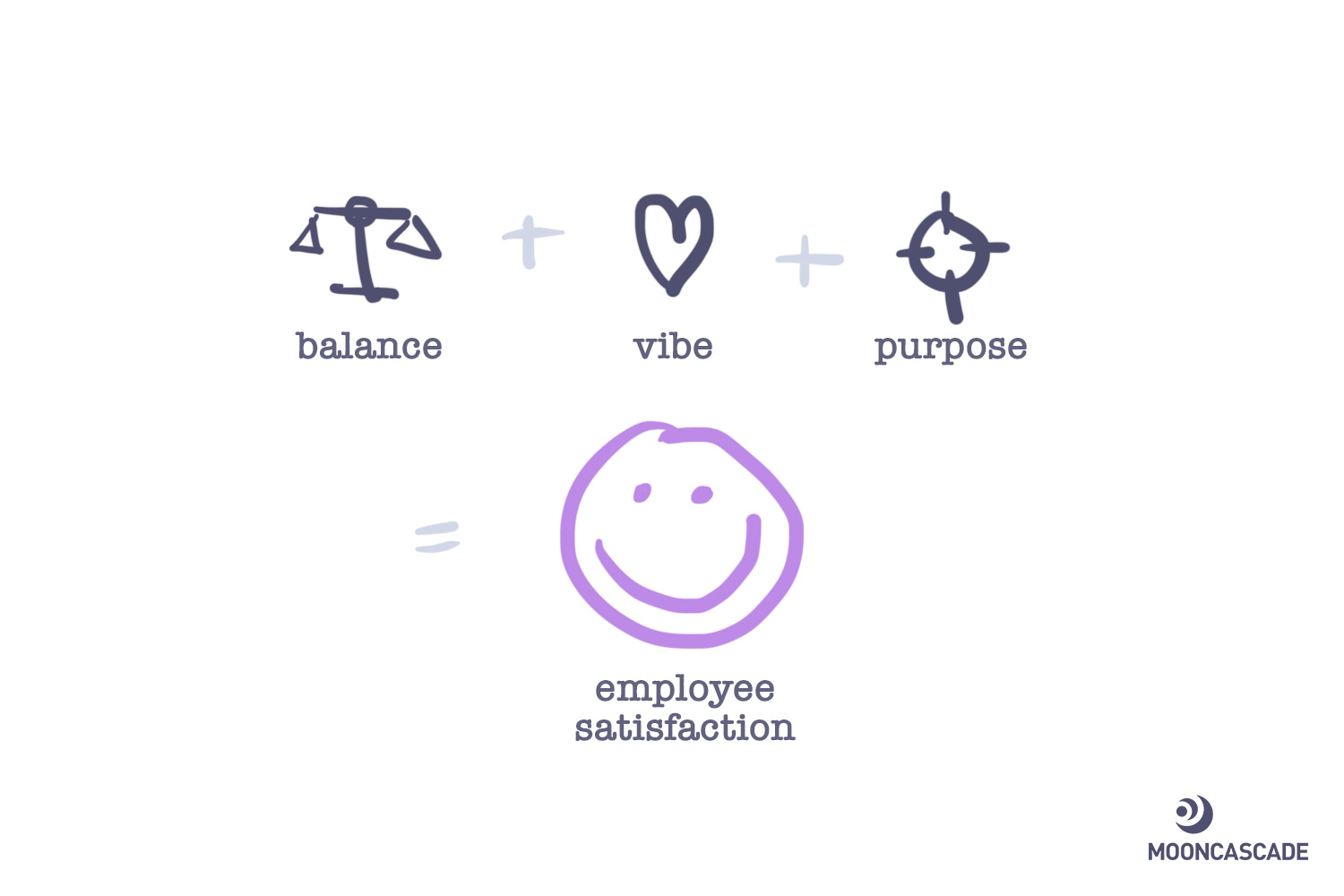 If our employee satisfaction study taught us anything this year, it's that benefits need to run much deeper than state-of-the-art tech, fully-stocked offices, and monetary perks. What our employees value most is a healthy work-life balance, a great team vibe, and a strong purpose coming from the work itself.

To foster this, it's important to stay flexible as an employer and engaging as a workplace. Listen to your employees and create a dynamic, stimulating work environment that keeps things fresh. And remember the importance of working for a company whose vision you share. If you and your team believe strongly in what you do, chances are everyone will have great things to show for it.
We're hiring!
Front-end, back-end, Android or iOS developer – we're always looking for you. Our aim is to offer you the best possibilities for self-development, learning new skills and making a career that's fulfilling, challenging and fun without corporate BS. Sounds like something you could be interested in? Apply today!
---