RIDE TO THE FUTURE
Mobility disruption is just getting started
---
Mobility disruption is upon us. It's spreading across the globe, transforming consumer habits in industries as diverse as auto production, public transportation, oil, insurance, and even foodservice.

Getting from point A to point B has never been easier, not to mention promising. Mobility as a service is making transportation more affordable and innovative than ever before. Automation has the power to make traffic jams a thing of the past and revolutionize auto manufacturing. And tools like electrification and mobility sharing are set to make big waves in how we consume energy.

This is exciting news for consumers, but it won't happen without growing pains on the supply side. A recent McKinsey survey estimates that the auto industry's value pool will nearly double over the next decade, jumping from $3.5 trillion to $6.6 trillion by 2030. But it also predicts that traditional technologies and business models will decline from 98% to 50% by 2030.

In other words, mobility disruption means big money but also big change and heavy competition for anyone involved in the auto industry and its adjacent markets. Incumbents and startups alike will have to be flexible if they want to keep up. If you ask me, there's plenty of room for both to succeed. It'll come down to a smart use of agile business models, strategic market control, and a good eye for monetization opportunities.

Let's have a closer look at four key sides of mobility disruption, and see what kinds of challenges and opportunities these changes are bringing to the table for businesses across the industry.

Mobility as a service


Mobility as a service (MaaS) has exploded over the past few years. From ride-hailing platforms like Uber and Lyft to car-sharing apps like Zipcar or hybrid services like Bolt, MaaS has become a staple of everyday life. And it shows. The industry's total market size is estimated to reach $250 billion in the U.S. alone by 2030.

Numbers like these are both promising and daunting for startups entering the market. With fierce competition, success won't be a given, and young companies will have to engage in thorough research, innovative solution building, and smart mobile app design if they want to stand out.

While MaaS only accounts for 1% of current revenue in the auto industry, McKinsey predicts that it could reach 25% by 2030. Every MaaS service will need manufacturers to provide fleets of cars for its services or, indirectly, a preferred vehicle for its drivers. For traditional industry players to unlock value here, controlling key points in the market's ecosystem and placing a heavy emphasis on software development will be essential.

To do this, auto industry incumbents should start integrating two-speed research and development into their business models. They could produce car hardware through traditional outlets but use an agile approach for developing the kinds of software products that consumers increasingly want to see when driving: McKinsey estimates that software will jump from 10% to 30% of total vehicle content by 2030.

Flexible R&D models like these won't just increase incumbent competitiveness in the auto industry. They'll also open manufacturers to profitable new opportunities for collaborating with tech developers, who are already eager to integrate services like networked parking, cybersecurity, and autonomy in the cars of tomorrow.

Electric vehicles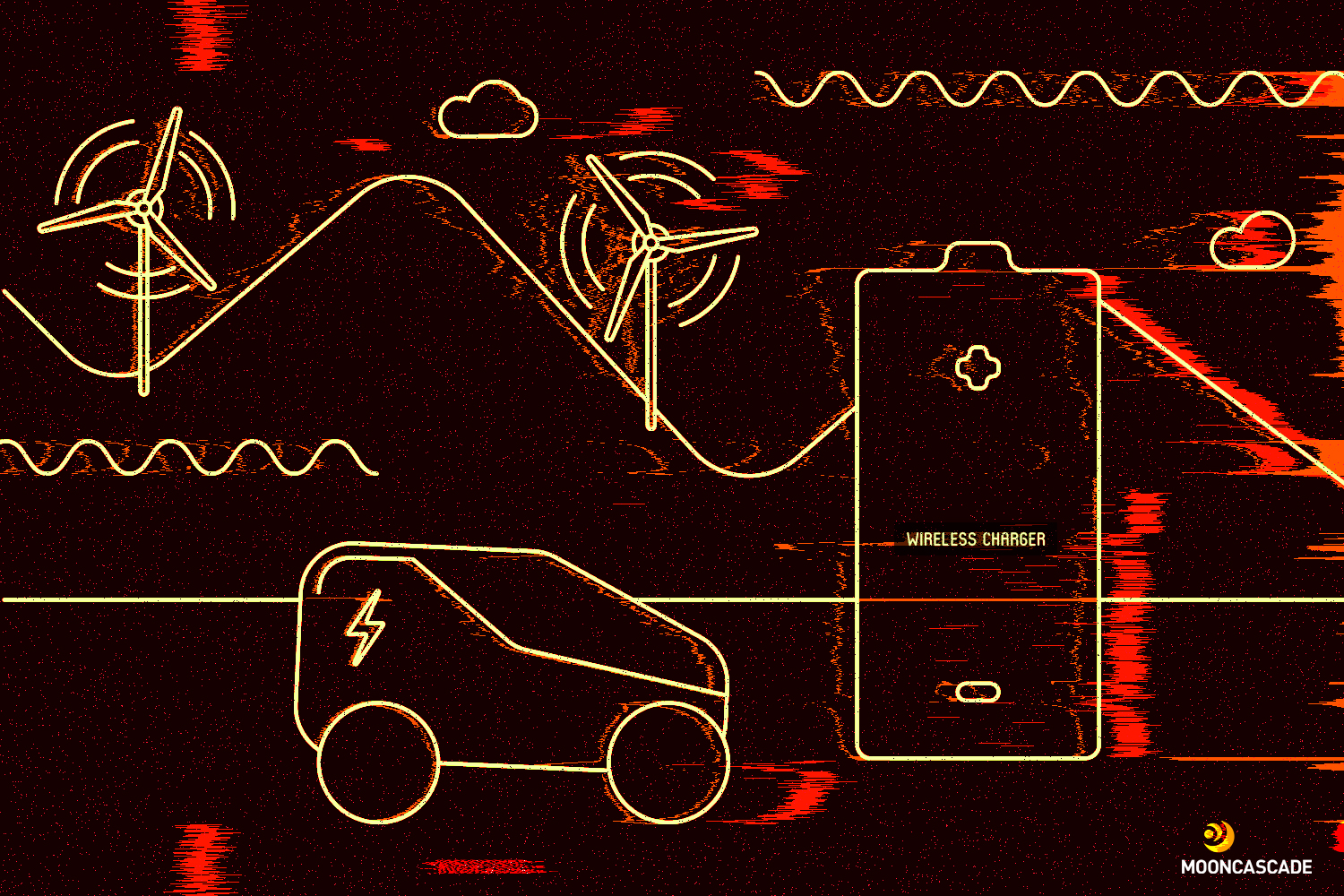 Electrification is another exciting development in the mobility industry. Electric vehicles (EVs) have been around since the invention of cars, but they've only had steady success over the past decade, with products like the Nissan Leaf or the Tesla lines winning over consumers' hearts.

All signs point to steady growth for this market in the years to come, and it's estimated that automotive companies will have some 60 million EVs in stock by 2025. Large-scale public car-sharing services like Paris' failed but promising Autolib' project shows that there's already a big demand for EVs in the public sector. I wouldn't be surprised to see similar projects pop up in cities across the world in the near future.

Startups have already jumped into producing EVs in a big way, though they aren't the only ones doing so. Corporations of all kinds, including oil companies hedging against declining demand in fossil fuels, have spent over $20 billion investing in electrification projects in some form or another in recent years. This, combined with a strong regulatory push against internal combustion engines across the European Union, makes one thing clear: EVs have the potential to move a huge chunk of the market out of the hands of traditional automotive industry players.

The keys to success here will be forging smart alliances and jumping onto EV manufacturing early on. Battery production, which is dependent on costly raw materials, will require collaboration and transparency between mining companies, auto manufacturers, and investors to produce value. The earlier incumbents stake out a spot in this value chain, the better their chances of success in the market will be.

Forward-thinking companies of any kind should also keep in mind the enormous potential electrification has for changing the way electricity systems as a whole will function. EVs can already power an average home when parked and, on a large scale, could decentralize entire power grid systems. They could even facilitate solar and wind energy integration by providing power when options like these need to recharge. For startups and auto industry incumbents alike, there are big opportunities for diversification here just waiting to be jumped on.

Shared mobility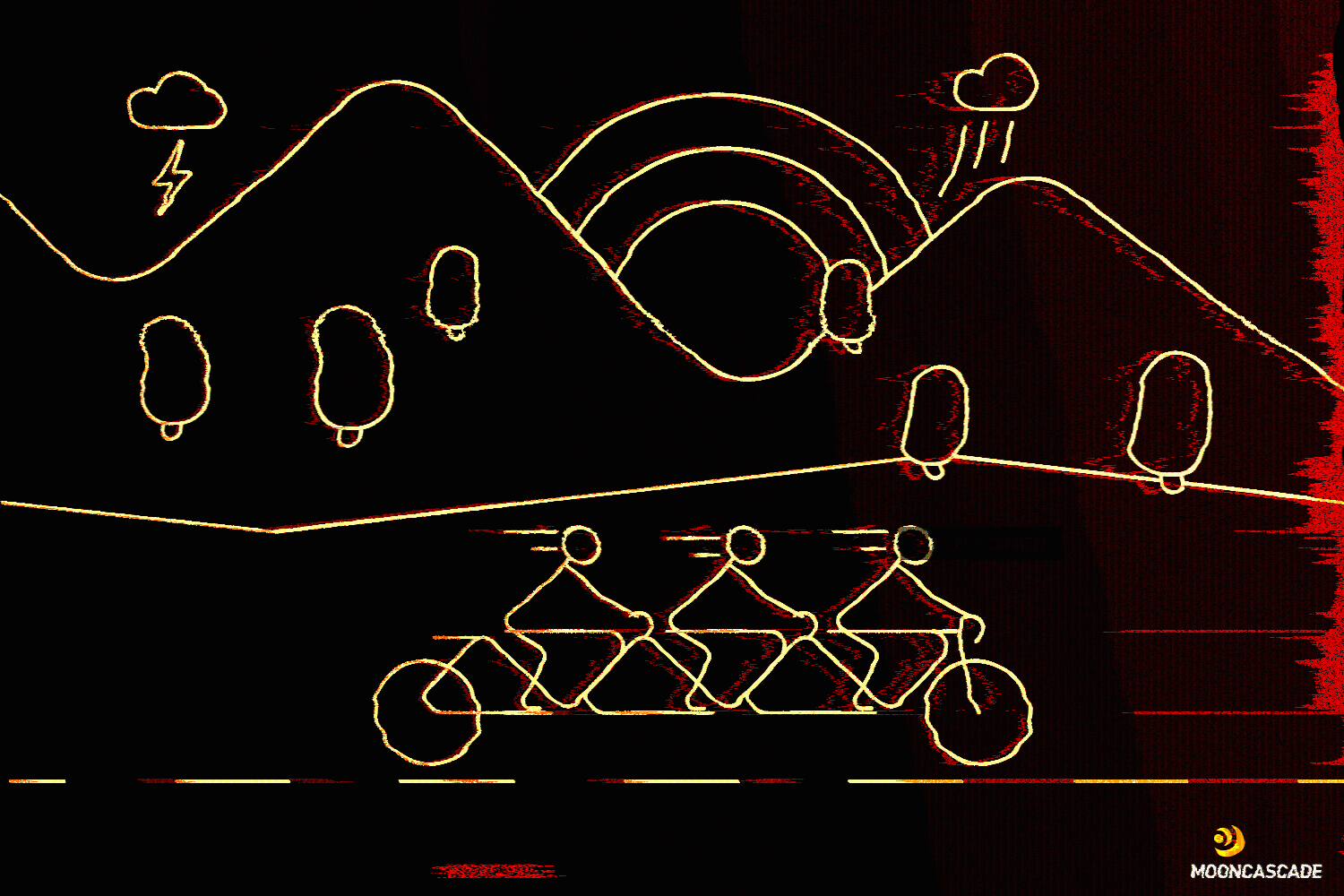 Though its long-term profitability has yet to be determined, projections show significant growth potential for shared mobility, especially in urban areas across Europe. McKinsey predicts 10% of all cars sold in 2030 to function as shared vehicles. In addition, micro-mobility services like scooters and electric bicycles have already attracted $1 billion in investments and are now part of offerings by ride-hailing giants like Uber or Bolt.

For startups, success in this market will require garnering community and legislative support and focusing on sustainable organization methods. For incumbents, it'll mean taking a more active role in shared mobility, whether by offering customers mobility subscription models for the cars they produce, making smart manufacturing deals with MaaS players, or jumping into micro-mobility production.

Shared mobility has also started looking to the skies this year, with over 100 companies now designing personal air vehicles and the industry seeing its first triple-digit round of funding. This is something that any company in the mobility industry should keep an eye on as they think about expanding their reach in the years to come.

Autonomous vehicles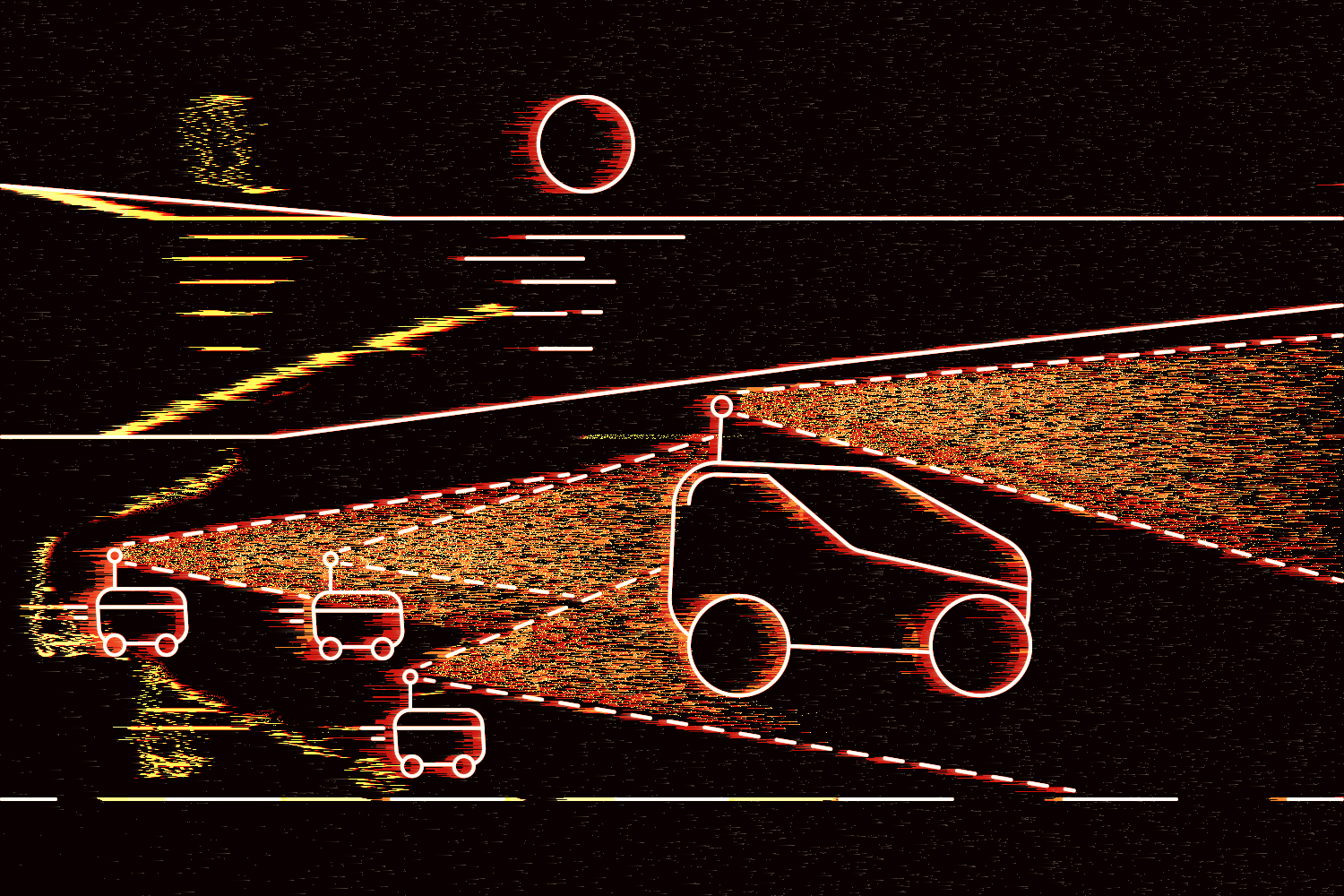 Automation may be young, but it's one of the most rapidly growing forms of mobility disruption out there. Not only do autonomous vehicles (AVs) have the potential to solve major infrastructure problems and reduce emissions, they're also set to transform how cars are produced and how the auto industry generates profit.

Big players have understood this and jumped in early, benefiting from preexisting access to production facilities to get a headstart on prototyping—something that remains costly for startups and tech developers. On the other hand, R&D for automation is also extremely expensive. Automation requires big investments in AI and generally increases the need for software development and testing in the car production ecosystem. That's one reason why we're seeing manufacturers, mobility startups, and tech developers team up as things move forward.

More generally, this shift toward software-driven cars is likely to generate a massive change in the landscape for monetization opportunities around them. Vehicle data harvested by auto manufacturers could be used for targeted advertising or for cutting fuel costs by changing driving patterns around stop-lights and freeways, for example. Data monetization in the auto industry is estimated to generate up to $750 billion in value by 2030.

Mobility disruption isn't just hype. It's a revolution.

Mobility disruption is moving fast. Startups and auto industry incumbents alike are already staking claims to key points in the new mobility ecosystems we've seen pop up over the past few years.

To succeed in such a competitive landscape, businesses will have to have quick reflexes and optimize their production capabilities, whether by adopting agile software development methods or tech-based "Industry 4.0" approaches to auto manufacturing. Investigating new forms of data-based monetization and promising industries adjacent to the developments we're seeing looks to be a wise choice, too.

Despite heavy competition and frequent change, success in the new mobility industry will also come from collaboration. Manufacturers, software developers, and startups of all kinds are already forming partnerships to push R&D forward and be the first to bring innovative MVPs to market. And that might just be the most exciting part of this revolution we're living through: seeing sectors of all kinds come together to push new ideas forward and transform the world as we know it.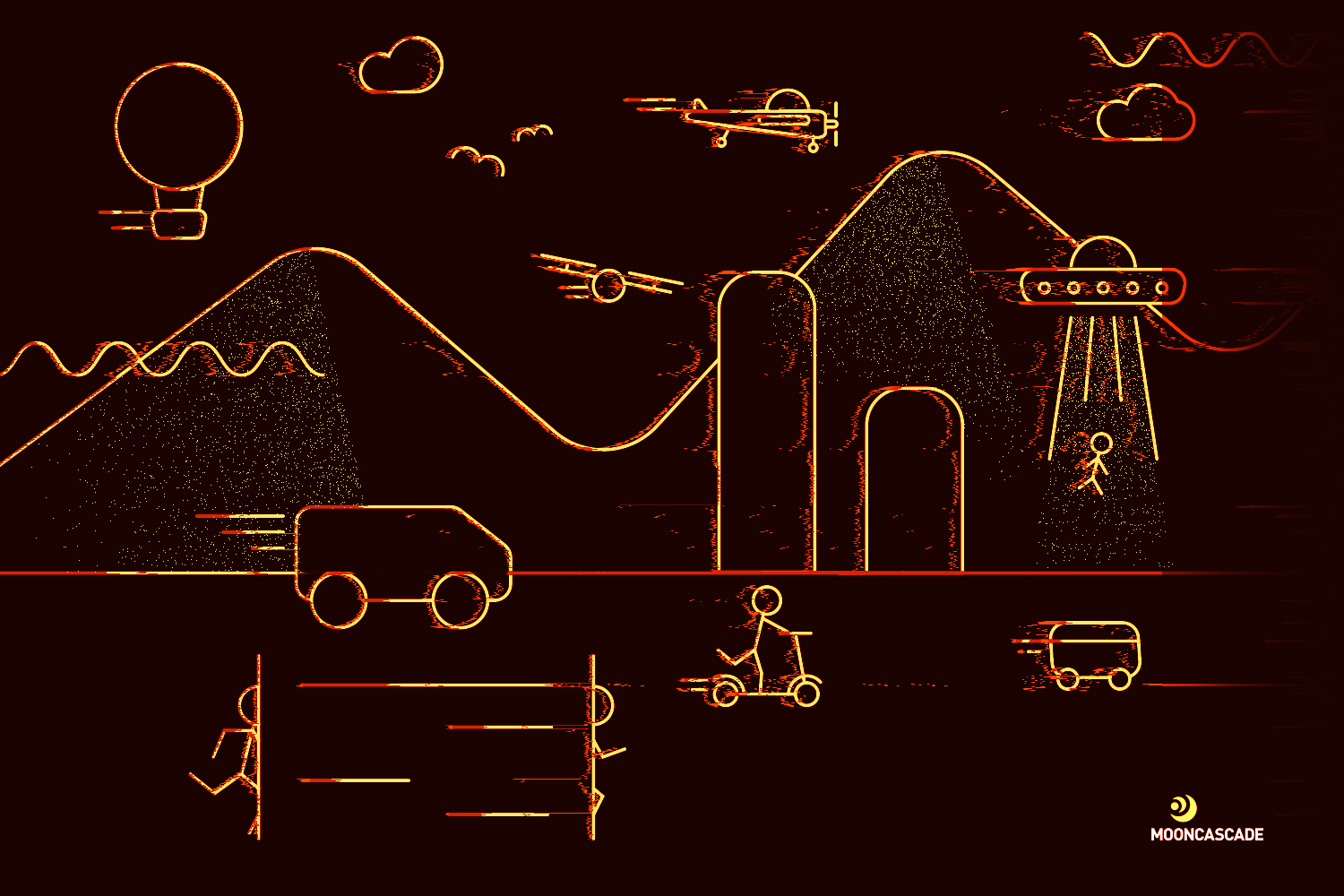 Are you in the mobility business yourself?
We can help you to build a scalable, secure and successful product before your competitors surpass you. Drop us an email about your idea and let's talk about what we can do for you.
---