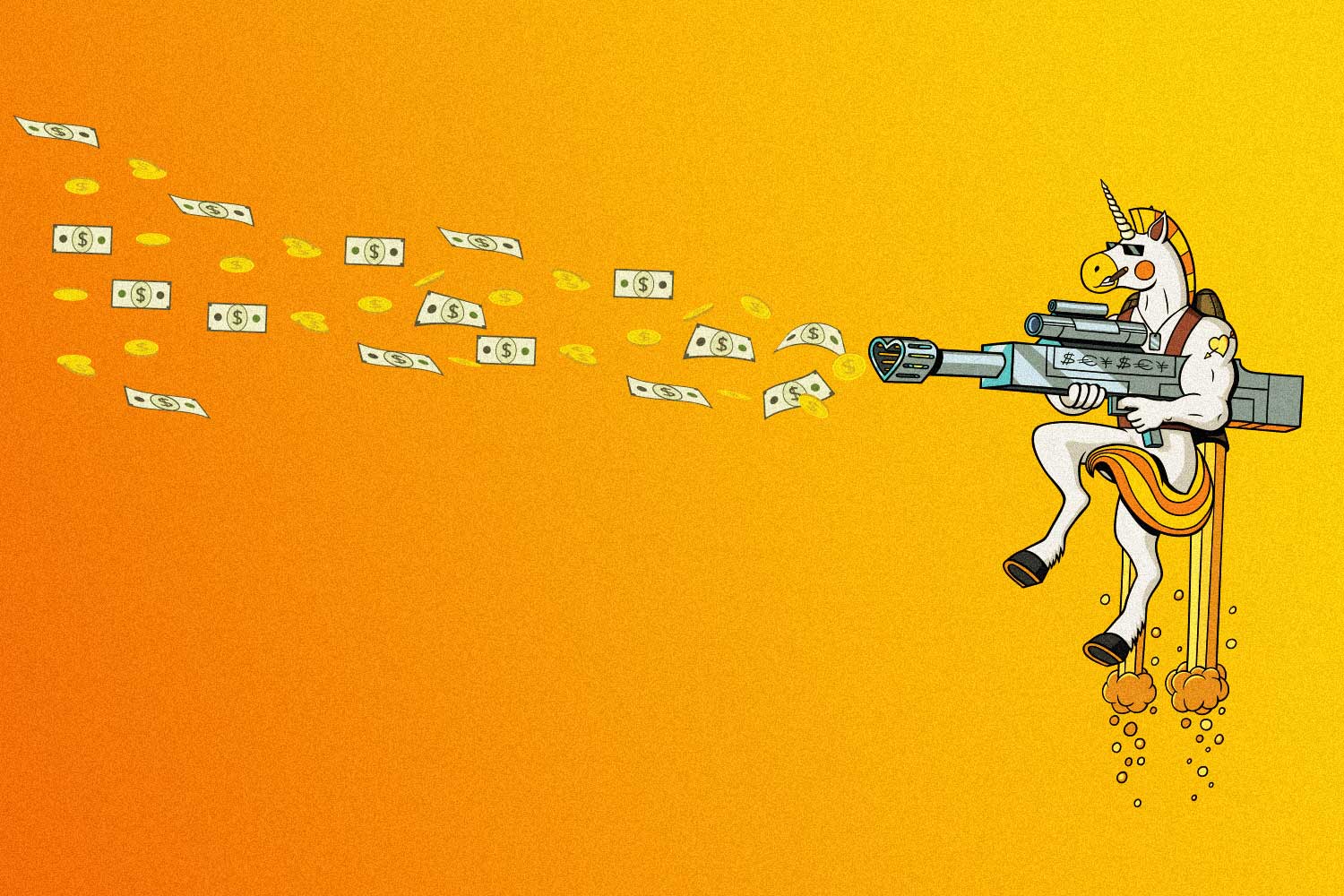 You may not think about it at first, but there are a number of things that good FinTech companies do right – things which really help them find success in what is a highly competitive sector. You should think about it though, because these things can also have a direct impact on your customers, and at the end of the day – your business results.
As a hypothetical example, imagine you were a customer for a second, standing in line waiting to pay for a week's worth of groceries. You hand the cashier your card, but the payment doesn't go through because your bank's systems are down. Or you might have scheduled a bill payment – but your bank fails to pay it, dropping your credit score.
Situations like these are a pain for customers, but they can also be a great barometer of quality when it comes to the service your FinTech company provides to your clients. Good FinTech companies do right by their customers and keep situations like those described above from happening. If they happen to your customers a lot, then maybe your FinTech  company isn't doing what  other, more reputable FinTech companies do right.
Make no mistake, issues like those described above can seriously cost FinTech companies business. If a social media or fitness app is down, people find something else to do. If a bank keeps messing up their access to money, that's another story. It's important that FinTech companies do right by their customers – if they want to have a long and successful future ahead of them then a FinTech company needs to earn trust from the get-go, all while meeting compliance requirements too.
Before joining the team here at Mooncascade, I spent five years helping Monese build its business from the ground up. Though it may be a successful FinTech startup today, it didn't get there without having to face its fair share of hurdles along the way.
Getting started in FinTech isn't easy. It's even a little bit scary. But it's also full of big opportunities. Just think of open banking, AI-powered financial products or blockchain. Want your business to succeed in this competitive market? Here are three things to know before diving in – three things that the best FinTech companies do right.
Things good FinTech companies do right: Find a niche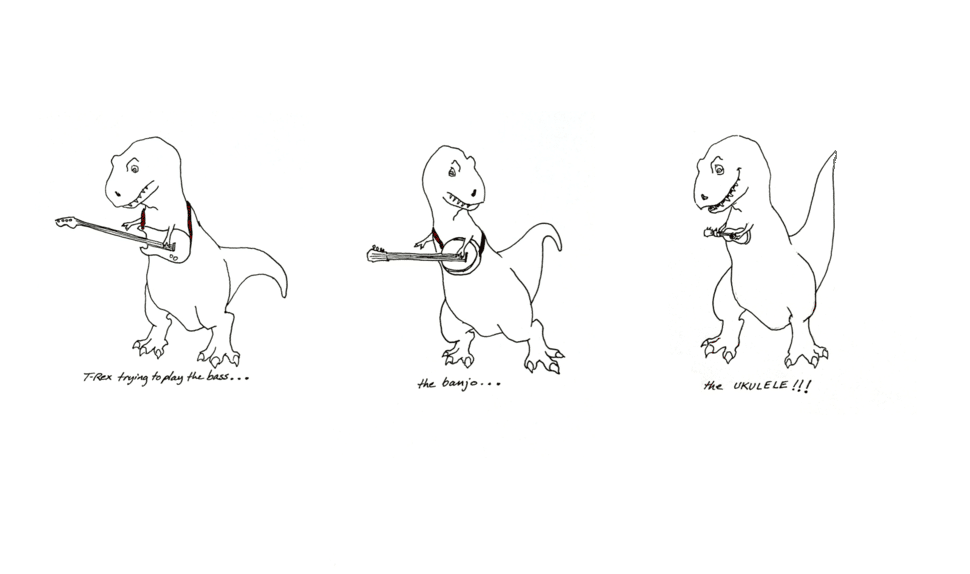 When we started building Monese in 2013, FinTech was a red hot topic. Monese was solving something banks couldn't: offering a basic debit account for people who wouldn't otherwise be able to, like new residents or people with a "thin file." We were filling a niche for customers who had no other choice. And though the product was great from the start, it was fairly basic by today's standards.
In 2019, in the debit account field alone, there are now plenty of other players in the field. Revolut, Transferwise Borderless, N26 and more have all made big headway in the industry. Monzo, for example, has raised £200M to date, which means that any newcomers will be facing some very well-funded competition.
In other words, a basic debit account product, lending platform, or cool way to manage your finances just won't cut it anymore if you want to stand out. And in order to stand out, one of the things good FinTech companies do right is to find a real niche, something that has yet to be disrupted in the banking industry, rather than simply offering a more comfortable version of what customers already have.
This is for business reasons, of course, but also legal ones. Because the banking industry is so highly regulated, you'll be facing huge fines and even jail time if your company messes up. So make sure your idea is worth the risks before you take the plunge.
Things good FinTech companies do right: Build reliable partnerships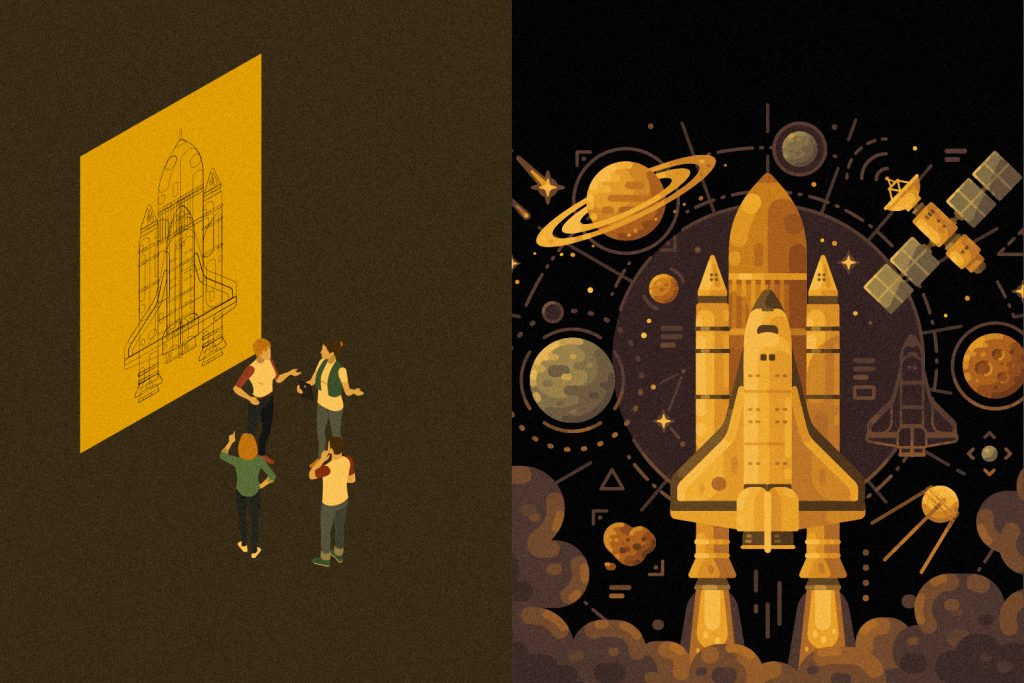 Let's say you have a great idea for a product, with the niche to match. Now you have to make it a reality. However, you probably won't have the budget or a team big enough to do what the really big FinTech companies do right from the start – you can't handle everything in-house from day one. The solution most FinTech companies use? Find a partner to outsource your product development to.
There are plenty of B2B partners out there who can provide your business with product functionality (like payments, card manufacturing, or even regulatory processes). It just doesn't make sense for most businesses to build those from scratch at the beginning, and so one of the things the best FinTech companies do right is to outsource this initially. Put the effort you save into building your core business logic instead, because that's what'll give your business the competitive edge you need. Once you mature, you can start phasing your partners out and have your own team take on what makes sense for your particular business case.
That said, another thing good FinTech companies do right – and do before beginning this outsourcing process – is to always make sure to vet your partners. You need proper service-level agreements, to guarantee high-level functionality and responsiveness. Remember what I said about your customer ending up stranded because they couldn't access their money? It doesn't matter if your partner has messed something up or you have, the customer will always see it as being your fault.
When I was at Monese, this is something Mooncascade did an amazing job of—it's no accident that I chose to join their team once I felt ready to shift gears in my career. They built our first Android and iOS apps and helped fill the voids in our product development resources later on, too. Having a high-quality partner here allowed us to concentrate on our core business challenges, which included coming up with customer verification logic, building fraud detection systems, getting approval from regulators, and other 'little things' that good FinTech companies do right.
Things good FinTech companies do right: Overcoming compliance hurdles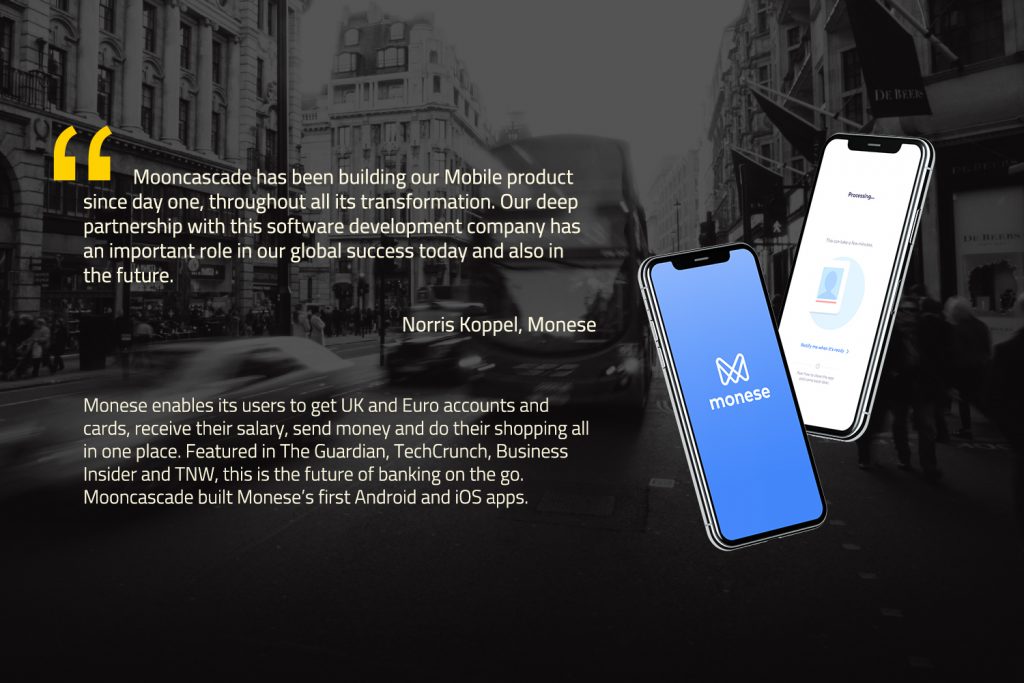 Meeting compliance requirements is key. It's also time-consuming and expensive. At Monese, it took us two years to get a product launch going, mostly because you don't really have a FinTech business until you get a green light from regulators. So another thing that good FinTech companies do right is prioritize wisely. For instance, ask yourself if it makes sense to build an in-house development team when much of your early seed money and runway will have to go to legal consultancies and acquiring licenses.
Another thing to keep in mind is that the compliance dance never stops for FinTech companies. Fraudsters learn your system's weak points, regulators impose stricter rules on you as you grow, fellow FinTech startups mess up and regulation changes, GDPR pops up out of thin air… You have to make sure your business is adaptable, and well-funded enough, to keep this back-and-forth up over time.
Finding a niche early on and outsourcing development to a reliable partner will help you do just this. With someone else working on the nitty-gritty of your product, you can focus on building a business your customers trust and regulators approve. Do this right and you'll lay the foundations for a competitive business in a tough market. Do this well and you might just make (a lot of) money along the way, too.
Building a FinTech product yourself?
We can help you to build a scalable, secure and successful product before your runway runs out. Drop us an email about your needs and let's talk about what we can do for you.