JOIN US FOR AN EPIC RIDE
UX/UI Designers spilling intel: is working in Mooncascade worth it?
---
Mooncascade is looking for a Senior UX/UI Designer and/or Design Team Lead. Although job ads are great, they don't often tell you what you really want to know: what the job and the people you'll be working with are actually like! We thought it would be nice to fix this, and show you what you'd be getting yourself mixed up with if you joined us. Read on!
The coolest team indeed
First of all, hello! We're Maria, Mihkel and Lander – the coolest team in Mooncascade. While Mihkel and Lander are both UX/UI Designers, Maria is a UX Researcher and Service Designer. She's also the acting team lead.

As people, we're creative, fun, and kind. Lander is Basque and puts us all to shame by ice skating on bogs, ice climbing cliffs, canoeing, and all that kind of good stuff. Who'd have thought that there was so much to do in Estonia! Maria reads a lot. Like, a book per week – sci-fi only. She also likes downhill mountain biking, twerking, and most of all, having inspiring conversations with people. Mihkel is zen. You can catch a glimpse of his soul-smoothness when he glides past you on a longboard during the golden hour in Tartu.
As a team, our first loyalty is to ourselves. Our values as a team are: keeping it real, going the extra mile, and having fun. We try to support and encourage each other wherever possible. In agency work, there's always something new (and sometimes frightening – see some of our past monsters here) on our plates, but since we have a variety of skills and plenty of teams to call on for help, we make damn sure we get through every puzzle thrown our way. We like to impress our clients as much as ourselves, and we want work to give us more than just a paycheck at the end of the month.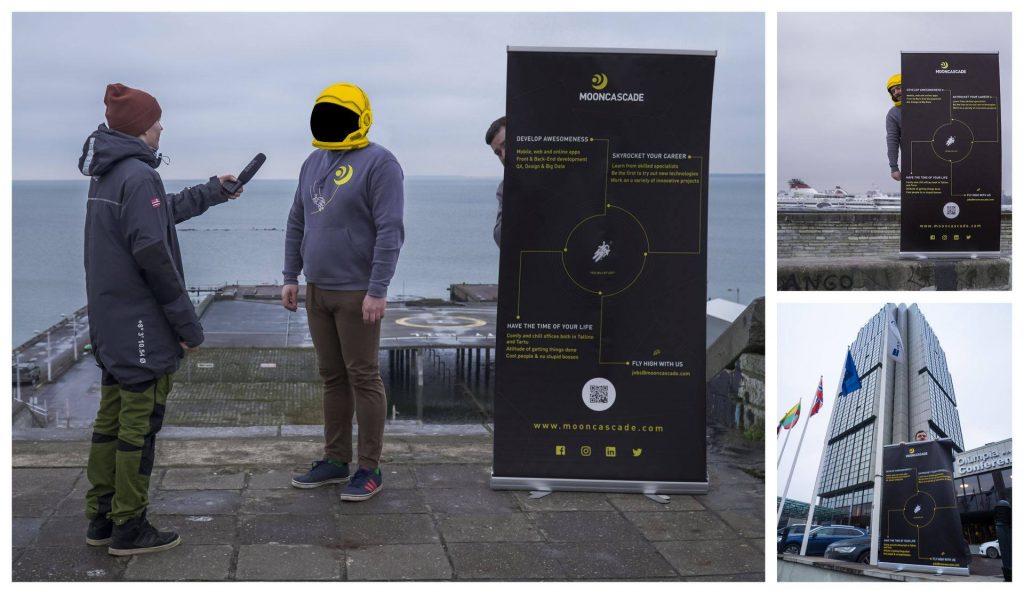 Speaking of teams, we work closely with several others in Mooncascade. Here's an overview of those we know best:
Project managers – a super competent group with good people skills, much love.
Developers – with their level of technical skill, they could be space engineers, true story.
QA – they know the best movies and are generally a pleasure to be around.
Sales team – so smart, they bring the "wow" factor and the best projects to work.
So, people-wise, Mooncascade's good. We promise.
To boldly go where no one has gone before
What about the work itself? Mooncascade mainly works with FinTechs, both startups and established companies. In addition to this, we also regularly take on other types of work, so our projects vary quite a bit: they range from design-only UX/UI reviews to test projects to full-on development projects with multiple iterations and stages. Some projects have us designing and developing native and cross-platform apps, while others have us doing responsive design. We also work on service design projects and projects that involve user research and testing (you can read about our approach to remote user testing here).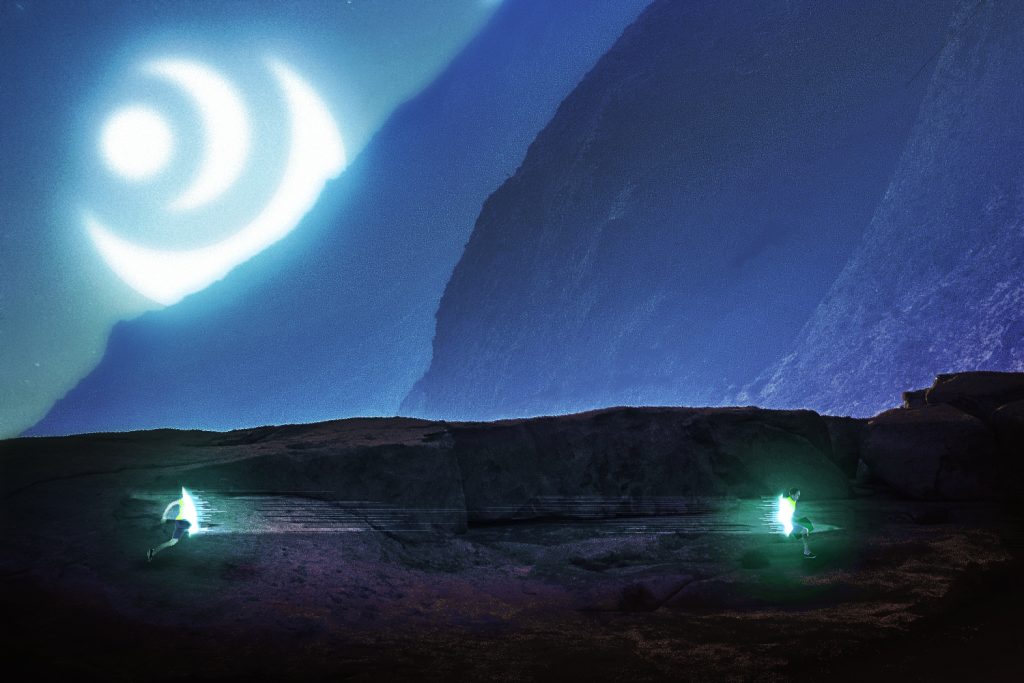 If you join us, there's one thing we can promise right away: you'll have variety in your day-to-day activities, lots to learn, and plenty of chances to lead. If you come on board as a Designer (and not a TL), you'll be expected to show design leadership in the projects you're involved in. This means participating in ballpark estimates for new clients, being the go-to person when someone has questions about your designs or about design in general, advocating for users' needs, and involving users and educating colleagues when thinking about how we as a company can make better design. Not to mention, of course, doing top-notch design work and handling client communication.
If you come on board as a Designer and TL, you'll need to allocate time to team management (yuck, what an awful word!). In addition to building a vision for where you want the design team to go over time, you'll need to manage our workloads, mentor us, make sure everyone's moving toward their self-development goals, and keep the vibe up. You won't be alone and we're definitely not a passive team – quite the opposite, especially for a good cause! – but you'll have to lead the way and take charge of getting us there.
All work and no play makes designers dull all day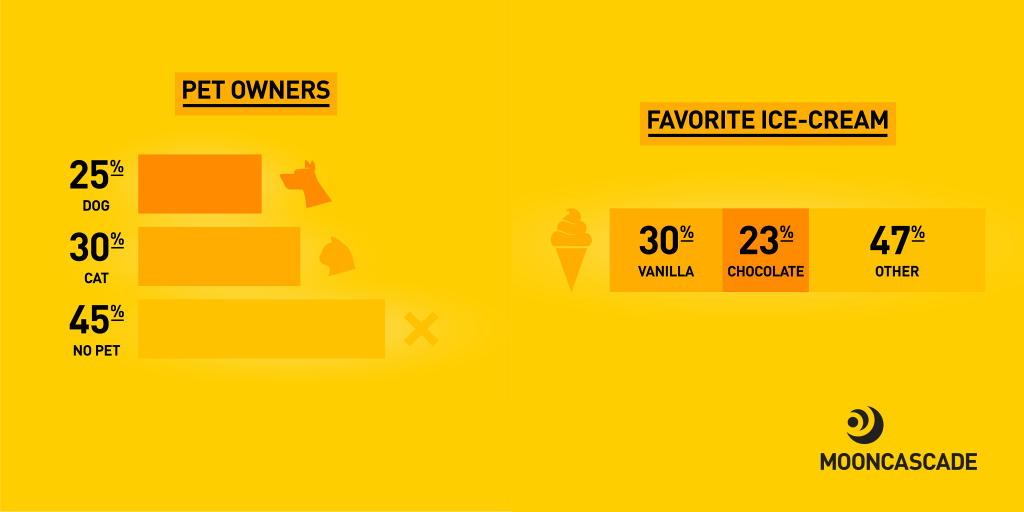 Now that we've scared you with these high expectations, let's talk about what else we have to offer. In addition to good people, there's a significant amount of flexibility that comes with working at Mooncascade. As we're only about 60 people, you won't be drowning in bureaucracy and processes for the sake of processes. Instead, you'll have lots of freedom over which tools, methods, and approaches you can use, as long as these make sense for the rest of the team you're working with.
Then there's MURGA, which is a code name for our internal campaign Make User Research Great Again. The goal is to get to a point where doing user research and testing in a project is as elementary as having a PM and a QA. If you've always felt like you could have gone into politics, entertainment, or theater, there's no better chance to put your creative skills to use for positive change – first, within the organization itself; then, in the minds of our clients; and finally, out where world-changing technology is actually being used.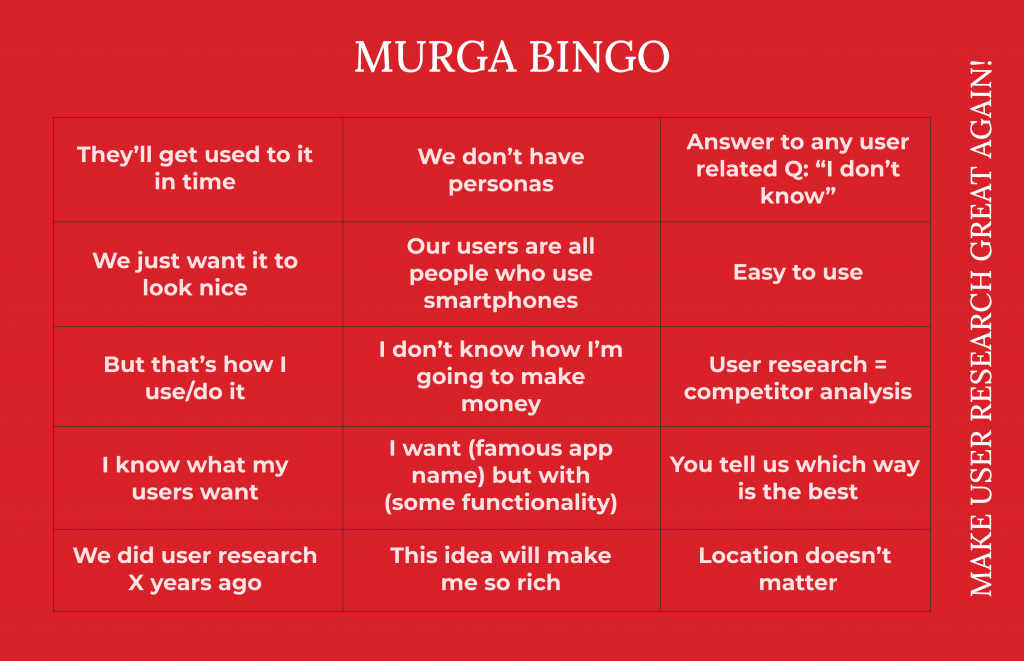 Although working in an agency can be challenging – you'd likely be handling two projects at the same time, project requirements might change on the fly, and there are often many stakeholders involved – it also has its benefits. You get to work with many different people and companies and expand your personal and professional network. You can learn industry best practices and know-how. If at some point you feel that you've outgrown design, you can even try your hand at project management or any other role that we might have to offer. Many people at Mooncascade have started in one place and moved elsewhere, so there's plenty to tap into in terms of self-development.
Winner takes it all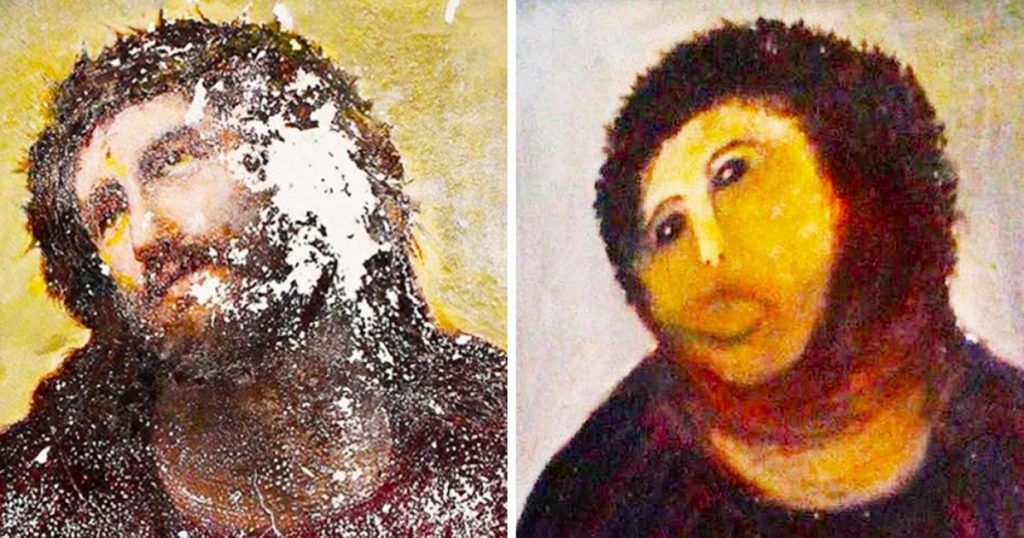 So that's us and that's the job. We recommend applying sooner rather than later. If you want to ask us any questions beforehand, reach out to us on Linkedin (Maria, Mihkel and Lander). We'd be happy to chat with you and answer them as best we can! 💕
---